4
min read
Inspired by the rich heritage and culture of India, Sabyasachi designs are known for their exquisite craftsmanship and intricate detailing. From exquisite sarees and lehengas to statement jewelry, each piece is carefully crafted to create a timeless look that exudes sophistication and elegance. The 2022 Sabyasachi collection saw a range of designs and products that raised the standard of fashion. Many Bollywood actresses like Anushka Sharma, Katrina Kaif, Alia Bhatt, Patralekha Paul, etc have preferred wearing Sabyasachi ensembles. Let's take a recap of what the 2022 Sabyasachi collection had in store for us.
Trending Sabyasachi Collection For Bride and Groom 2022
1. Royal Bengal Tiger Belt
Sabyasachi's Royal Bengal Tiger is a finely crafted leather belt with a tiger motif in its centre. One can wear this belt on a sari that will perfectly complement your outfit. It also features several loops and slots for attaching items as well as additional features such as studs and other decorations. This belt is perfect for adding a touch of personality to your outfit and is sure to make a statement.
2. Black Firpo Pochette
The Black Firpo Pochette is a stylish and sophisticated bag that is perfect for any occasion. This bag is crafted from high quality leather and features a unique quilted pattern. It has a top handle, interior pocket and a detachable shoulder strap. The bag can be closed securely with a zipper and has an additional pocket on the back side. This sleek black pochette makes it a timeless and classic accessory that will last for years to come.
3. Beige Sherwani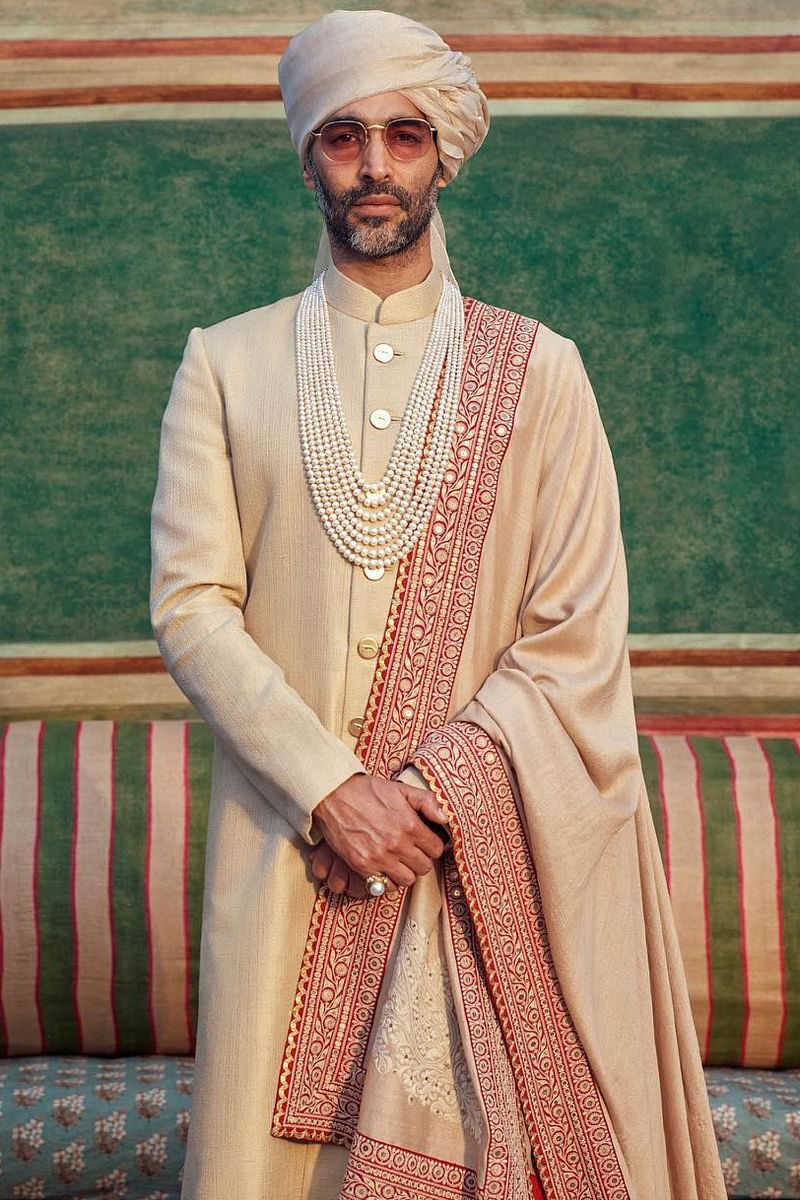 The beige sherwani is a traditional Indian men's garment. It is crafted from high-quality fabric that features intricate embroidery and embellishments. The sherwani is designed with a mandarin collar, long sleeves and a straight cut. Sabyasachi's sherwanis makes it a timeless classic and elegant piece that that will make you look classic and dapper.
Also Read: Trendy Sabyasachi Men Collection 2021 of Bags & Accessories for Groom
4. Designer Handbags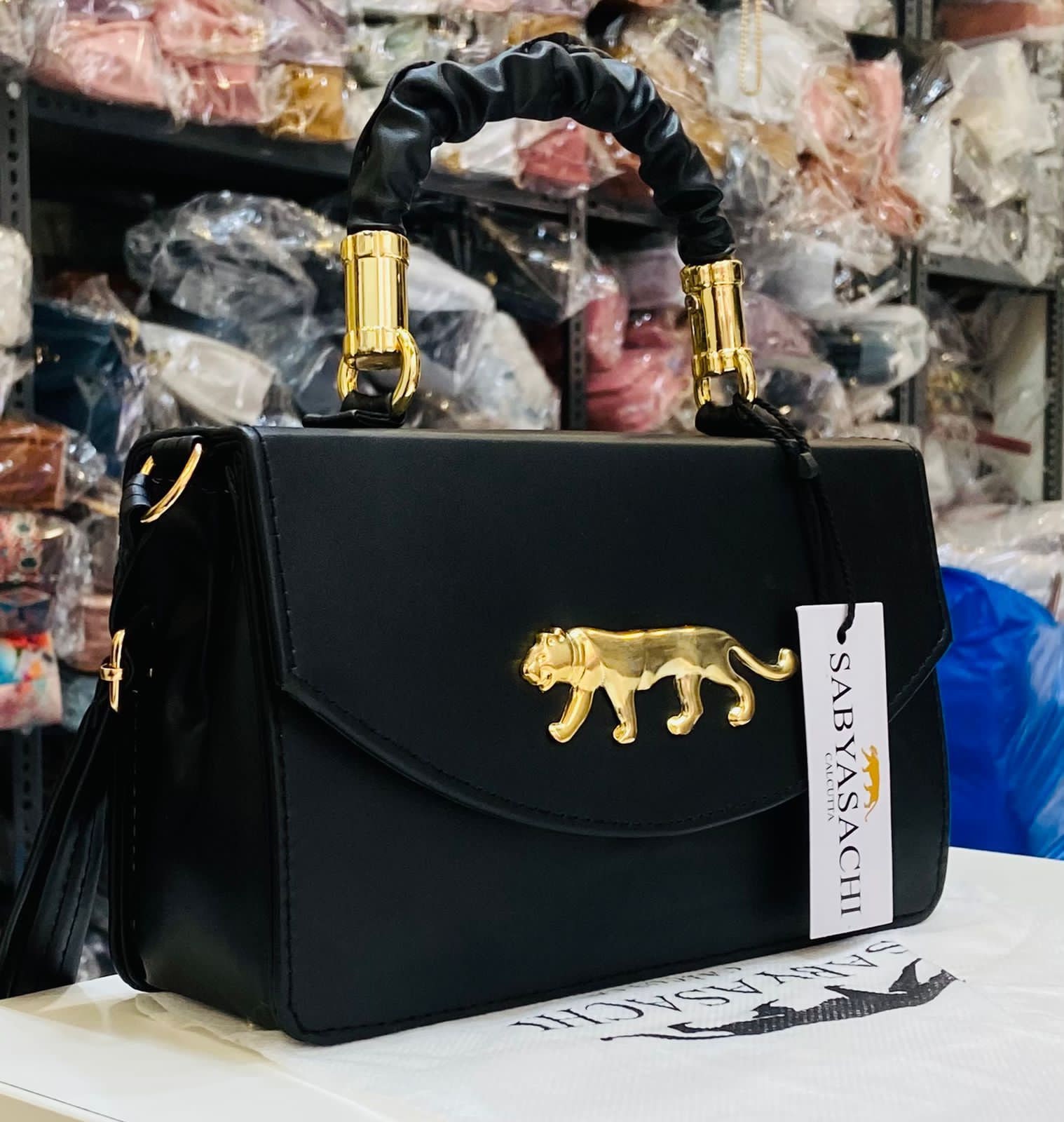 Designer handbags are a great way to make a statement and add a touch of style to any outfit. These handbags are crafted from high-quality materials and feature unique designs that help them stand out from the crowd. These bags are designed with multiple compartments and pockets so you can easily store your essentials. Designer handbags are the perfect accessory to elevate your look.
5. Sabyasachi Red Lehenga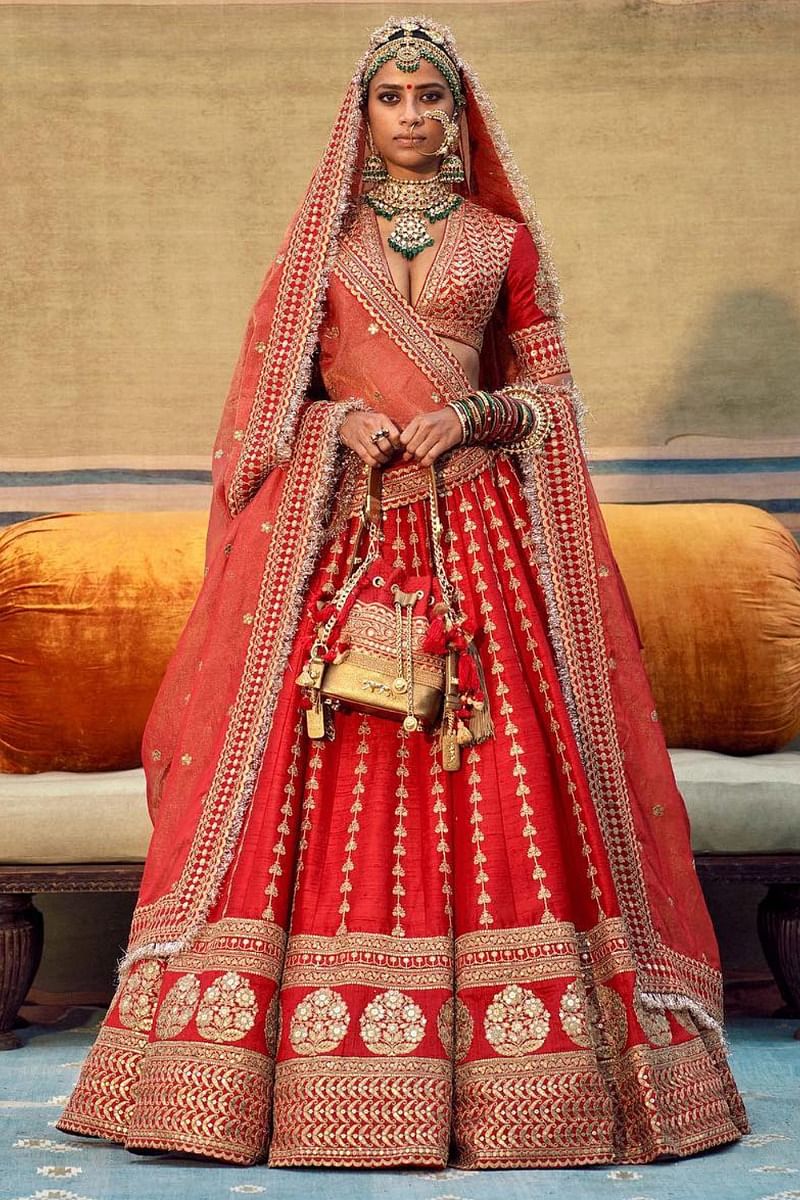 If you are looking for a way to add a touch of elegance and glamour to your ensemble, then this is for you. Sabyasachi's red lehengas are perfect for special occasions such as weddings, parties and festivals. They are an ageless classic and will never go out of style.
Read: Top 10 Sabyasachi Brides Lehenga Designs in 2020
6. Alipore Sling Bag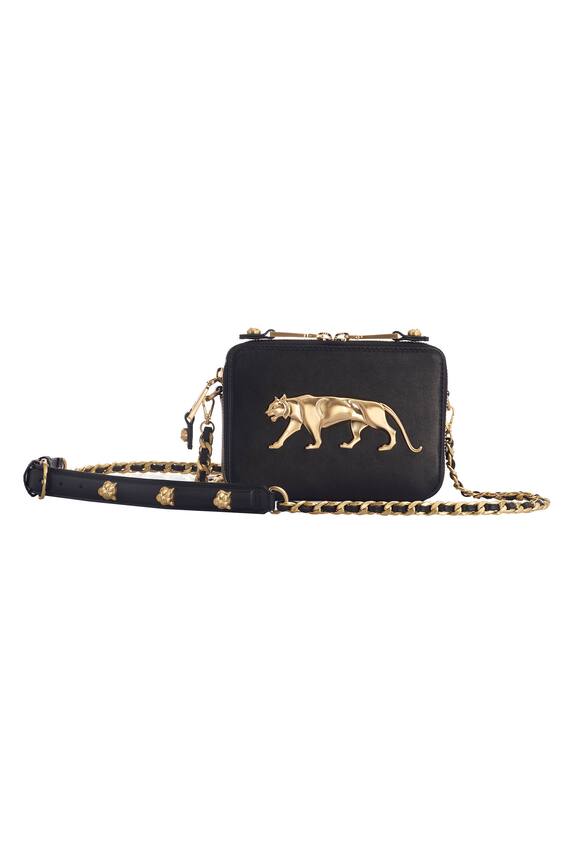 Sabyasachi's Alipore sling bag is made of soft leather or canvas and features a single adjustable strap. It is typically slim and lightweight which makes it perfect for everyday use. The bag is spacious enough to store small items such as phone, wallet, keys etc yet stylish enough to be worn as a fashion accessory. It is a modern and versatile accessory that adds a touch of sophistication to any look.
7. Royal Bengal Mangalsutra
A mangalsutra is a symbol of marriage and is believed to bring good luck to the wearer. A traditional mangalsutra is usually made of black and gold beads strung together with a gold or silver chain but Sabyasachi's Royal Bengal Mangalsutra is rather different.
8. Couture 2022
Sabyasachi's Couture is a luxury fashion label created. The brand specializes in bridal and couture collections that feature intricate embroidery and handcrafted details. Sabyasachi's Couture features classic styles with a modern twist, combining traditional techniques with modern materials and silhouettes. They offer a range of garments, from lehengas and sarees to salwars and anarkalis, as well as accessories such as jewelry and clutches.
9. The Firpo Chandelier Earrings
The Firpo Chandelier Earring is a traditional Indian jewelry piece that is typically worn with ethnic and festive attire. It is a long earring made with gold and beads, and is usually designed with a chandelier-like pattern. The earring is studded with colorful stones, pearls and beads and is often accompanied by a matching necklace or other jewelry pieces. It is believed to bring fortune and good luck to the wearer.
10. Diamond Kilangi
Sabyasachi's Diamond Kilangi pieces are made using the finest and most sustainable materials. Moreover, they are set with conflict-free diamonds and gems. The brand is known for its intricate designs and innovative use of diamonds, colored stones, and precious metals.
Hope you enjoyed reading this article. Follow us on Instagram and Youtube for more updates.
The No Makeup Look of Celebrities That's Got Everyone Talking About