6
min read
A bridal shower is a pre-wedding party during which the bride-to-be receives love, attention, and presents from her closest friends and family. One of the most essential decisions you'll make as the host of the wedding shower is the theme. Bridal shower themes not only makes the event more memorable and fun for the guests, but it also adds a personal touch that reflects the bride's personality and hobbies.
There are countless options to choose from when it comes to planning bridal shower themes. The theme you choose can set the tone for the entire event and create a cohesive atmosphere that will make the celebration even more memorable. Some themes are classic and timeless, while others are modern and unique. Regardless of what type of theme you choose, it should reflect the bride's personality and interests.
There are limitless alternatives for bridal shower themes, ranging from traditional tea parties to modern-day brunches and everything in between. We'll look at some of the most popular and innovative bridal shower themes in this article to help you arrange the perfect celebration for the bride-to-be.
Bridal Shower Theme Ideas to Incorporate –
1) Tea Party:
A bridal shower tea party can be elegant and refined, with delicate teacups and saucers, floral centerpieces, and pastries such as scones, macarons, and petit fours. You can also serve finger sandwiches with classic fillings such as cucumber and cream cheese, smoked salmon and cream cheese, or chicken salad.
2) Beach Party:
A beach-themed bridal shower can be lots of fun, with decorations such as beach balls, seashells, and palm trees. You can serve tropical drinks such as mai tais, piña coladas, or margaritas, along with fresh fruit skewers and seafood appetizers.
3) Brunch:
There are some delicious bridal shower brunch menu ideas which you can look for. A brunch-themed bridal shower can be a relaxed and laid-back affair, with dishes such as quiche, frittatas, pancakes, or waffles. You can also serve a DIY mimosa or bloody mary bar, where guests can mix their own drinks with different juices, fruits, and garnishes.
4) Garden Party:
A garden-themed bridal shower can be held outdoors, with decorations such as fresh flowers, hanging lanterns, and garden furniture. You can serve tea sandwiches, salads, or light pasta dishes, along with refreshing drinks such as lemonade or iced tea.
5) Spa Day:
A spa-themed bridal shower can be a luxurious and pampering experience, with treatments such as massages, facials, or pedicures. You can also serve healthy snacks such as fresh fruit, veggie sticks, or smoothies.
6) Travel-Themed:
A travel-themed bridal shower can be a creative and adventurous theme, with decorations inspired by different countries or cities. You can serve foods from different cuisines, such as sushi, tapas, or tacos, and play games such as a trivia quiz or a passport scavenger hunt.
7) Wine Tasting:
A wine-tasting bridal shower can be a sophisticated and educational theme, with different types of wines to sample and compare. You can also serve cheese boards, charcuterie platters, or chocolate pairings, and play games such as blind tastings or wine-themed quizzes.
8) DIY/Crafts:
A DIY or crafts-themed bridal shower can be a fun and interactive theme, where guests can make their own decorations or favors. You can also hire a craft instructor to teach a specific skill, such as flower arranging, calligraphy, or jewelry making.
9) Game Night:
A game night-themed bridal shower can be a playful and social theme, with different board games or card games to play. You can also serve snacks such as popcorn, chips, or dips, and offer prizes for the winners.
10) Lingerie Party: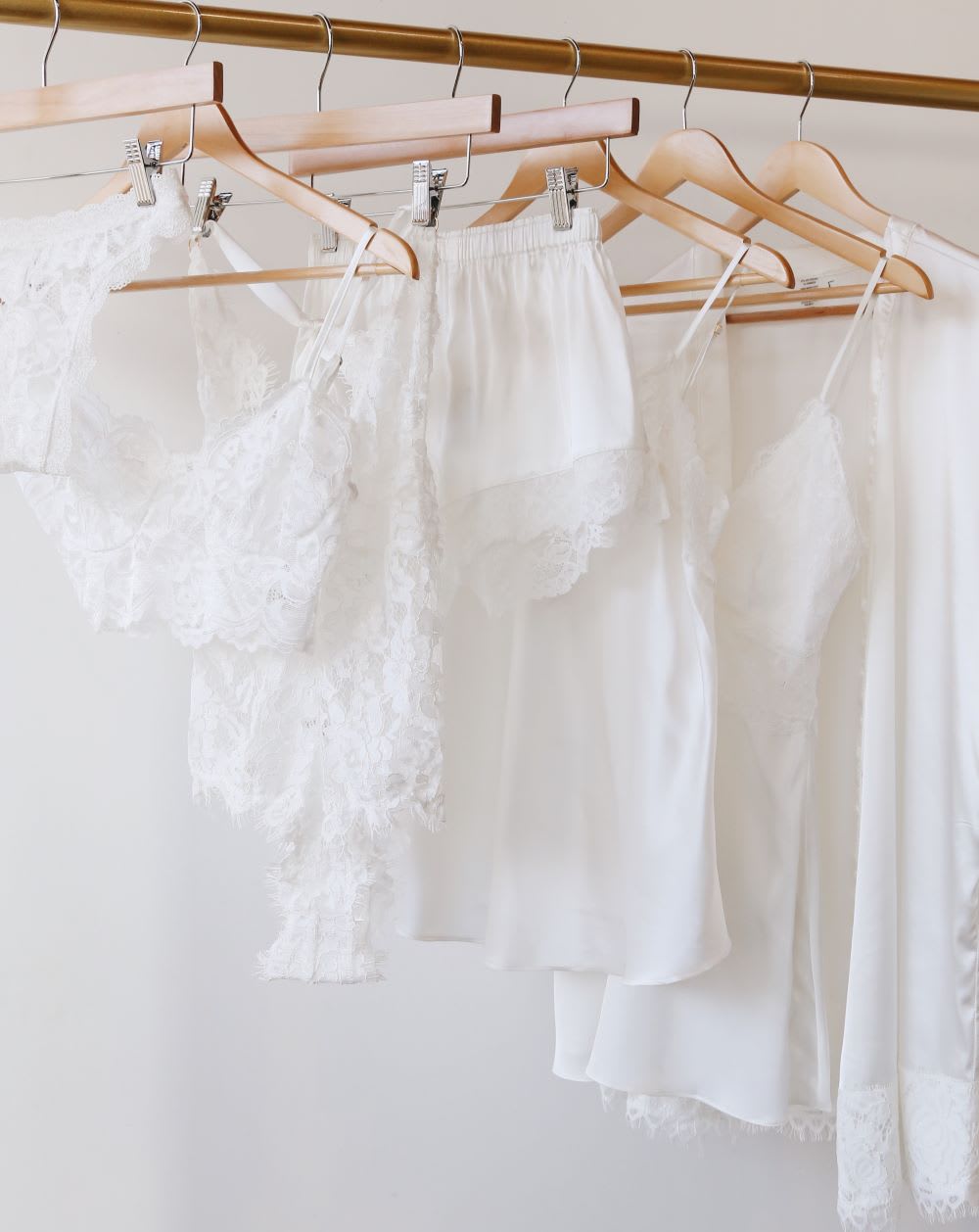 A lingerie-themed bridal shower can be a sexy and playful theme, with lingerie gifts for the bride-to-be and games such as a panty guessing game or a trivia quiz about lingerie brands. You can also serve desserts such as cupcakes or chocolates, and decorate with red or pink accents.
11) Movie Night:
A movie night theme is perfect for a low-key bridal shower. Set up a movie screening with snacks and drinks, and create a cozy atmosphere for everyone to enjoy. It does not necessarily have to be movies as you can binge watch any of your favorite shows as well.
12) Dessert Party:
A dessert party is perfect for those brides who love sweets. Set up a dessert bar with various desserts such as cupcakes, macarons or chocolates and enjoy the party with your beloved ones.
13) Cocktail Party:
For the brides who love to socialize, cocktail party is absolutely the best way to enjoy a bridal shower. You can serve various cocktails, finger foods and create a festive atmosphere so that everyone can enjoy. This bridal shower theme is sure to wow your friends and family.
14) Rustic Charm:
A rustic charm theme for a bridal shower is all about bringing a natural and relaxed atmosphere to the party. Look for a venue that has a rustic feel, such as a barn or a cabin. You can also transform a backyard or a garden into a rustic wonderland by using wooden elements, burlap, and wildflowers.
15) Masquerade Ball:
A masquerade ball theme is perfect for a glamorous and mysterious bridal shower. Have guests wear masks, decorate with ornate items, and serve elegant foods and drinks.
16. Tropical Paradise:
Bring a touch of the tropics with vibrant colors, lush greenery, and tropical fruit decorations. Consider serving refreshing cocktails and hosting the shower in a garden or by the pool. Consider hosting the tropical paradise-themed bridal shower in a garden, backyard, or even a local botanical garden. If that's not feasible, you can transform an indoor space into a tropical oasis with the right decorations.
17. Vintage Glamour:
Opt for a vintage-inspired shower with glamorous touches from a bygone era. Use antique props, vintage lace, and pearls to create an elegant and nostalgic atmosphere. Create a glamorous ambiance with vintage-inspired decorations. Use ornate picture frames, antique mirrors, and candelabras as table centerpieces. Adorn tables with vintage lace tablecloths or overlays, and use delicate china with intricate patterns for the place settings.
18. Fiesta-Fiesta
Have a lively and colorful fiesta-themed bridal shower with vibrant decorations, piñatas, and traditional Mexican cuisine. Set up a salsa and guacamole bar for guests to enjoy. Set a festive and vibrant atmosphere by using colorful decorations inspired by Mexican culture. Hang papel picado (decorative paper banners) across the venue to create a joyful ambiance. Use bright tablecloths and napkins with traditional Mexican patterns or colors like red, green, yellow, and blue. Decorate the tables with cacti, sombreros, and miniature piñatas.
Finally, a bridal shower is a special celebration to honor the bride-to-be before her wedding day. Bridal shower themes may make the event more memorable and pleasurable for everyone involved. There are many possibilities to fit the bride's interests and personality, whether you pick a classic tea party, a rustic charm, or a travel adventure theme. You may create a personalized and amazing bridal shower experience for the bride and her guests by paying attention to details such as décor, food and beverages, activities, and favors.
Follow us on Instagram and Youtube for more updates.
Top 10 Stunning Bridal Shower Hairstyle Ideas To Look Amazing
Bridal Shower Food And Drink Ideas- 18 Delicious Must Try Dishes