6
min read
Be it the festival of Diwali and there is no mention of gifts, it cannot happen. At this festival, not only the family members but also close ones, relatives, and friends definitely give some gift or the other. Diwali is the gift of happiness, perhaps that is why the importance of the best Diwali gift for family and friends increases even more on this happy occasion.
Diwali is also called the festival of happiness. We are taught from childhood that happiness grows only by sharing. On Diwali, we give happiness as a gift to our friends, cousins, relatives. But if the gift consists of chocolates, sweets, watches, etc. then they do not generate that much enthusiasm because in the last many years their trend has increased a lot. If there is newness in the gift, then the giver is also excited and the one who accepts the gift is also happier, so this Diwali we are telling you such gifts, which are a little different from the normal gifts as well as in your budget.
Best Diwali Gift Ideas for Family and Friends
If you also want to give some unique Diwali gifts this Diwali, then today we are telling you about the best gift ideas. This gift is wonderful and can be easily given on this occasion of Diwali. So let's know about these gifts-
1. Plants
You can also give a nice plant as a gift to your family this Diwali. Greenery is liked by most people. Whenever they see this plant, they will remember you, and while taking care of the plant, their mind will also get peace. As a gift, you can give nine o clock, adenium, hibiscus, air plant, etc.
2. Tea Hamper
Everyone is crazy about tea. Gifting herbal tea to the guests can be a good option. These days, immunity-boosting tea is also available in the market. Many types of natural flavors are also available in them, they have their own special taste. If you choose this type of gift, then the person in front will like it very much. On festivals, these hampers are also available in attractive packaging.
3. Shawls
Clothes are given as a gift on Diwali, but if you do not have the budget, then you can also give beautiful shawls to your loved ones as a gift. With the arrival of Diwali, the weather also starts getting cooler. In such a situation, a shawl can prove to be a very useful gift. The shawl can be used by both men and women.
4. Books
No Diwali gift for family and friends can be more beautiful than a book and there is no special day to gift a book, so you can also give a book according to the interest of the person in front. If there are any women who are not interested in reading a book but are very much interested in cooking then they can be easily appeased by giving them a recipe guide.
5. Handmade Cards
The novelty in handmade cards is that this Diwali you yourself will make them with your own hands. Handmade cards When you give to your friends, their happiness will be a little more than usual because they will be very happy with your effort. You too will feel great after giving the card because your friends will not be tired of praising them.
During Diwali cleaning, a lot of stuff comes out of the house, which we do not use later. There are many reasons behind separating them, such as the goods are very old or the goods are useful but they will not look good if kept somewhere in the house. The list of such items includes bottles, old plastic spoons, old containers, cans, etc. which are also harmful to the environment. So why not use them again this Diwali with a little creativity
6. Personalized Bottles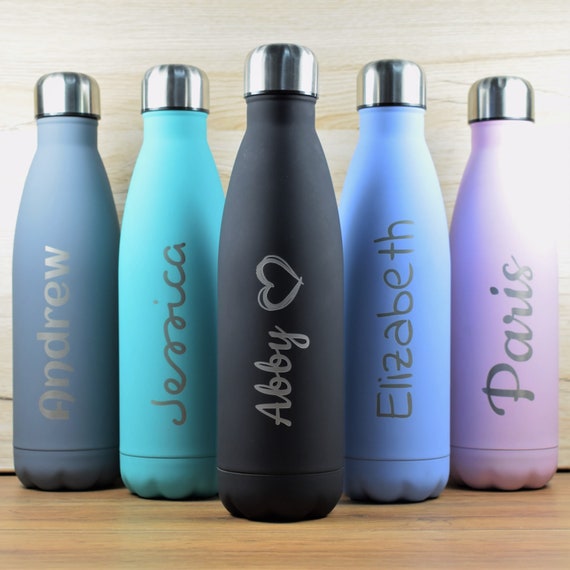 Both plastic and glass bottles can be decorated. Take off the label of the bottle. Drip the watercolor outwards from the mouth of the glass bottle so that it touches the surface of the bottle, all the way to the bottom. Paint the entire bottle like this. You can also paint the plastic bottle with a brush. After the color dries, you can also make designs on it with a brush. Place the bottle with peacock feathers in any corner of the living room. It will look beautiful.
7. Plastic Spoons Craft
Paint the plastic spoon with beautiful colors. Keep sticking the back of all the spoons on a piece of cardboard, sticking 15-20 spoons in such a way that a round shape is formed. Then put this figure on the wall. More experiments can be done by putting colored spoons on the cardboard. The shape of a peacock feather can also be made by making a half circle with spoons.
8. Personalized Cans or Containers
Take old tin cans or containers. Paint them on the outside or cover them with a cute gift wrapper. Use them as pots to be kept in the house. To make them more beautiful, put soil in them and keep small stones for decoration on top. Wash the stones and paint them in different colors with watercolor. This beautiful pot can also be decorated in any corner of the kitchen platform.
9. Hanging Wall Using Disposable Glasses
It is very common to come across disposable glasses, cups while cleaning the house but we do not use them if they get spoiled in the slightest. But this Diwali, take medium-sized disposable cups or glasses. Paint them from outside with the help of watercolor. The marker moves easily on the plastic cup, so make a design on it with the help of it. Votive candles can be comfortably placed in these glasses. Decorate the house with these on the day of Diwali.
10. Home Decor Diyas
On this occasion of Diwali, everyone is very excited about home decor. On this happy occasion, everyone wants to decorate their house, so why to celebrate this time by gifting home decor. Nowadays, home decor items are easily available in the market on one of the best and low budgets. Candles, Lakshmi-Ganesh idols, light bulbs, and diyas with lights can be the best Diwali gift ideas for family and friends.
You can find the best Diwali gifts online for your loved ones. From puja accessories to sweets, from chocolates to flowers, from earthen lamps to candles, from beautiful deities to dry fruits, you can buy all kinds of Diwali gifts online from online gift portals. They have Diwali gifts for everyone.
There is no better day than a festival to express your love for your family, and if you are an Indian, you will undoubtedly agree. And when it comes to Indian celebrations, the possibilities are boundless. We hope that these gift suggestions help you discover unique Diwali gift ideas for family and friends. or possibly encourage you to come up with new and innovative ideas of your own. If you think you have a decent one in mind but can't seem to find it, leave a remark and we'll talk about it.