5
min read
If you are all about the wedding details—cakes, flowers, and more, we have got you covered. As understated as it is, outdoor wedding lighting decoration is the single most important element. While, at first, that thought sounds more functional than fun, the bulbs and candles you select (whether they're simple motifs or over-the-top chandeliers) are what will ultimately light your perfect venue.
Bring a burst of romance to your big day by incorporating wow worthy light  fixtures into your wedding décor. We're sharing our favorite wedding lighting ideas to spark your interest. You can use anything  from strands of twinkling lights to clusters of flickering pillar candles these wedding light decoration ideas give a whole new meaning to the term "setting the mood.
Take a moment to think about your priorities and create a lighting plan around them. You might consider hanging string lights above the reception area or placing a long line of taper candles down the middle of the table. Both would hold the spotlight over the night's main show and keep your guests on the edge of their seats.
Keep scrolling to see picture-perfect wedding lighting decoration ideas that will make your day shine.
Line up lanterns
A line of lit lanterns makes way for a comfortable open-air dinner while also paving the way for an exciting dance session.
Line your Staircase with the best wedding lighting decoration
Remember to light up the tricky areas where your guests will gather after dark. Staircases are such places, as are paths to the bathrooms and bar. That being said, we can totally see this candle-lined staircase as a first look location or ceremony site.
Hanging chandeliers outdoors
If chandeliers are your thing, think outside the box by hanging them outside of a ballroom or above the dance floor. This makes your wedding look royal and grand. Bring this idea to life to surprise your guests.
4. Candelabras are the way to go
A candelabra or candelabrum is typically a candle holder with multiple arms. Tall candelabras add both light and height to your tabletops. At an outdoor wedding, white candles mixed with white linen tablecloths allow the gold accents (and candlelight) to be the focal point.
Create an Illusion
Here, string lights are hung in straight lines to visually draw your eye towards the peak of the tent. This all-time favorite design works especially well with clear-top tents because it creates the illusion of stars after dark.
Dance under a disco ball
A disco ball (also known as a mirror ball or glitter ball) is a roughly spherical object that reflects light directed at it in many directions, producing a complex display. Never underestimate the power of a retro disco ball against string lights. The result is pure magic—and your feet won't stop tapping after taking a look at this.
Moroccan inspired lamps: the most happening wedding lighting decoration
The traditional Moroccan hanging lamps (lanterns) are made out of tinted stained glass and rustic brass or wrought iron metalwork. The metalwork lattice can be extremely elaborate and even awe-inspiring. A cluster of Moroccan-inspired lanterns keep any open-air venue, lit well into the night. We especially love how the silver hue adds a metallic accent up above. Its contrast with the floors catches the eye immediately.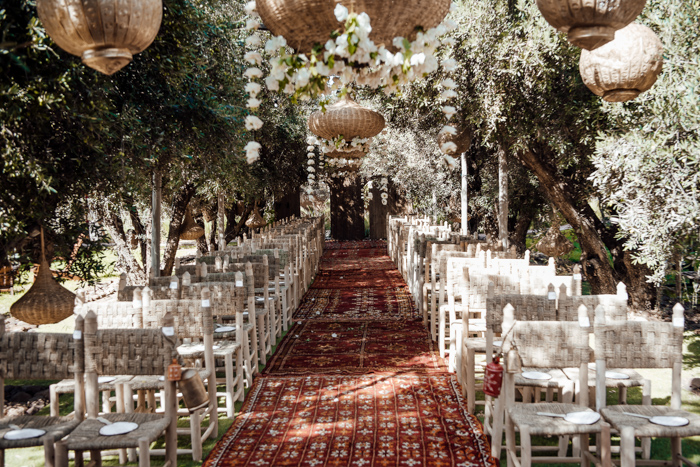 Lighting up your lives
Now here's a unique idea for your wedding lighting decoration: Set up your tables around well-lit trees. We're obsessed with how the table arrangement and trees draw your eyes upwards. It is extremely soothing.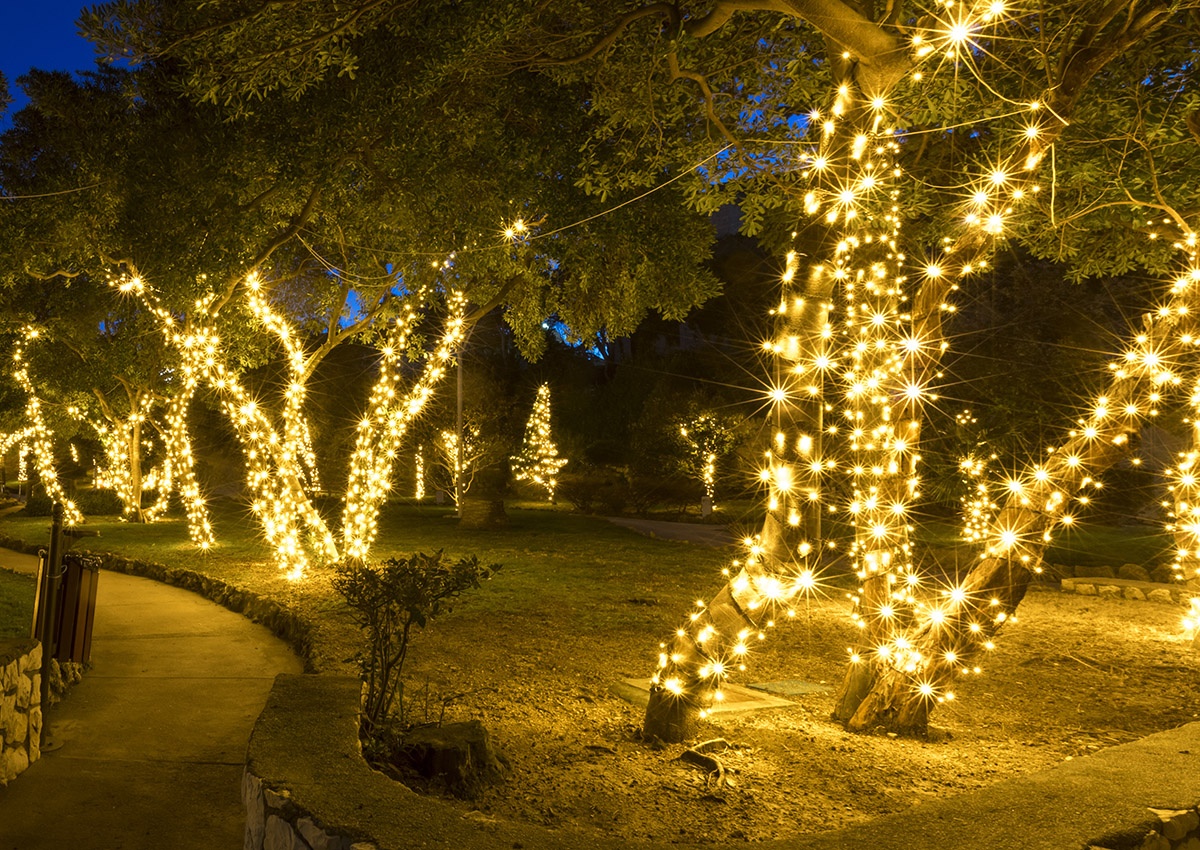 Hang mini string lights
String lights come in all shapes and sizes but these mini ones are especially trendy and ideal for wedding lighting decoration.  The small bulb size makes a bold statement not distracting the guests from those perfectly planned table settings.
Giant letter lights
Light-up letters let your guests know they've come to the right place and they are here to celebrate the two of you!  The other bonus is that you can keep these for your home after the wedding so you have some décor that holds a lot of memories even after the lights have turned off.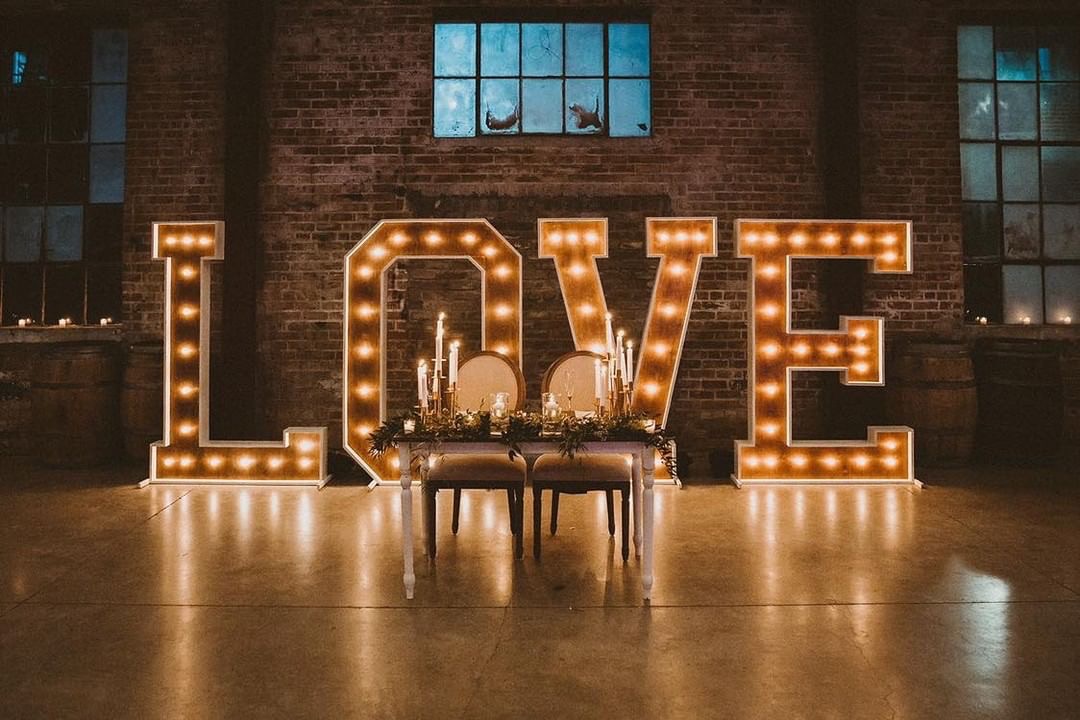 Lighting the seats
The bride and groom sofa truly deserves all the attention you can give it. On your big day, all the eyes will be on the two of you, and adding gorgeous lights will help to create the spotlight. Lots of pictures will be taken in this area and the right lighting can help to create a romance that flowers cannot. You can choose to go all out with a variety of wedding lighting decorations or keep it simple with background lights.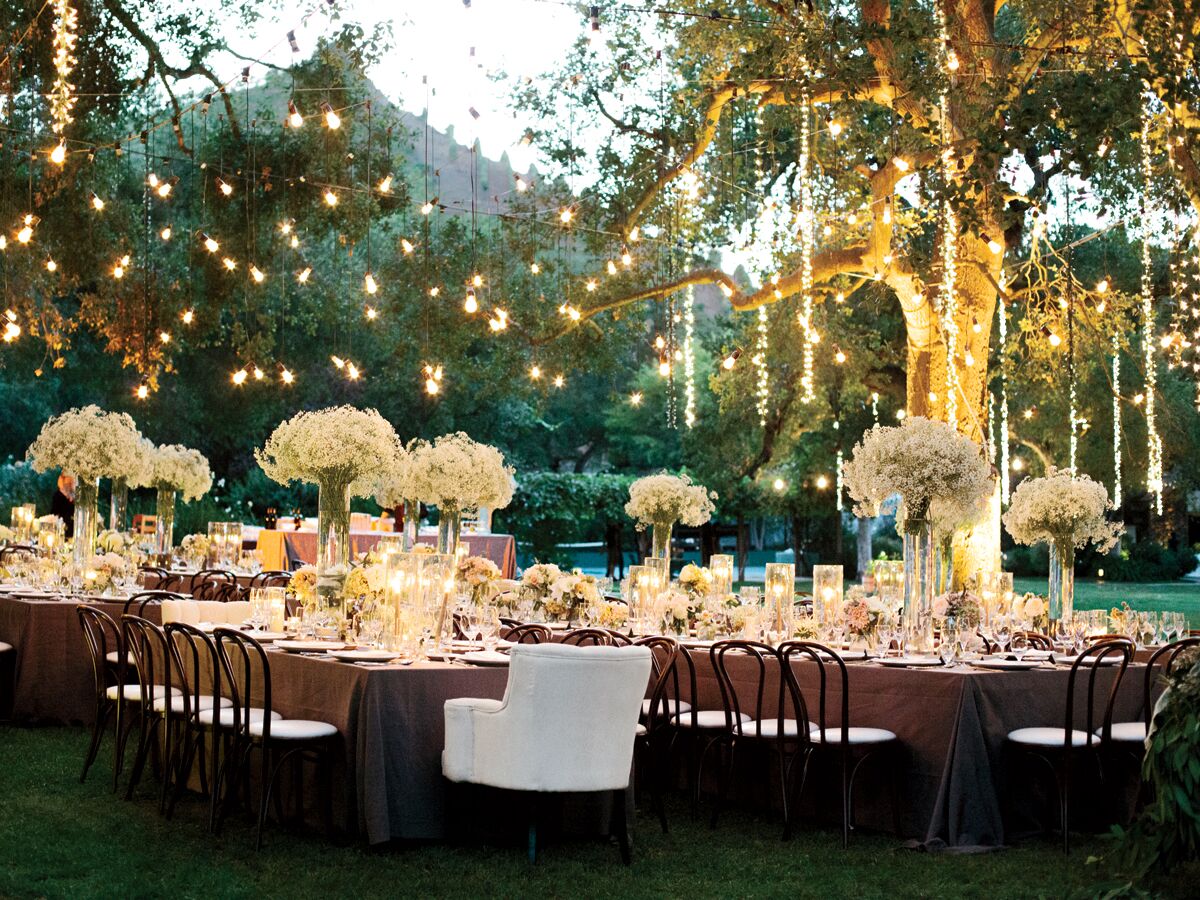 Pattern lighting
Put a light pattern effect that can be cast over the ceiling, and over the tables and is a cost-effective way of decorating the room. it is sure to impress the attendees.
Spotlighting
Add Simple spotlighting to highlight your flowers. Highlight your table centerpiece with a technique called "pin spotting". A narrow beam of light is used to light the center of the table.
Amp up the tent
The chances of finding a  tent at an Indian wedding are high, but that doesn't mean that beautiful lighting cannot be incorporated into the arrangement. Here we can see some bright white specs of light shining through the purple tent, giving the overall setup a highly luxurious feel.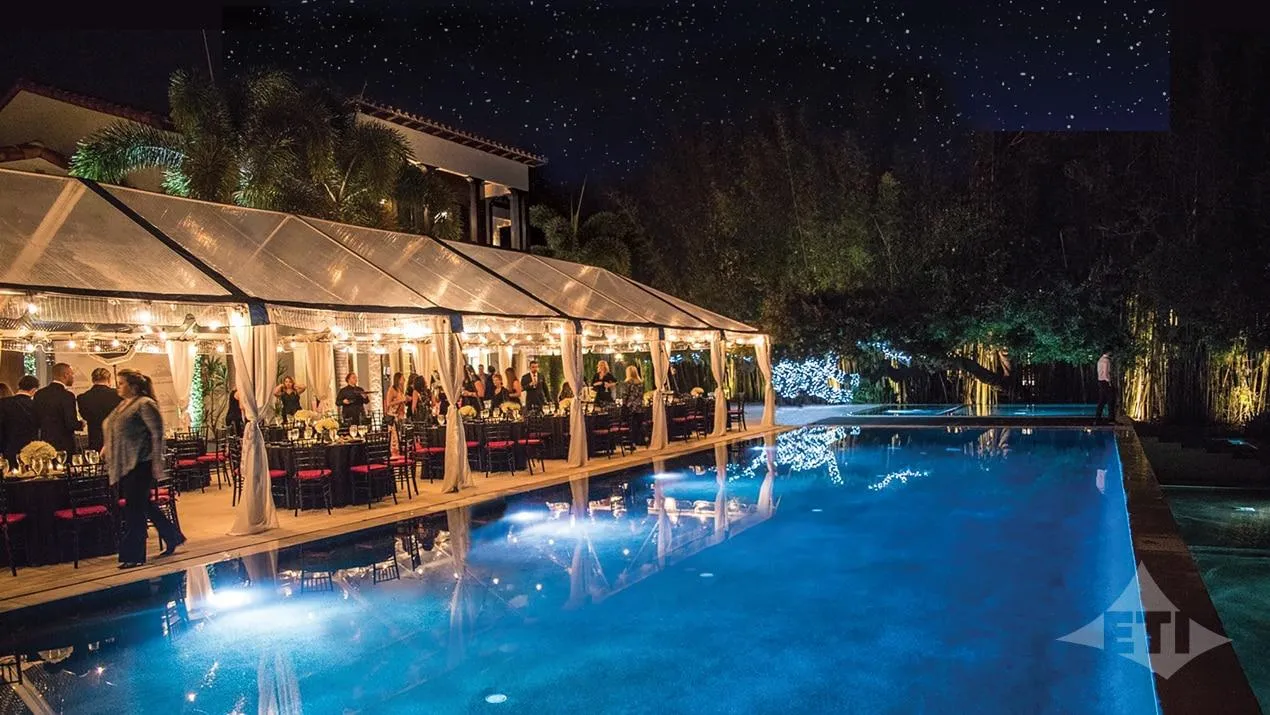 Get those paper lanterns out
A paper lantern is a lantern made of thin, brightly colored paper. Paper lanterns come in various shapes and sizes, as well as various methods of construction. In their simplest form, they are simply a paper bag with a candle placed inside, although more complicated lanterns consist of a collapsible bamboo or metal frame of hoops covered with tough paper. When it comes to lanterns, there's another kind that would be a folly to leave out. Those are these beautiful paper lanterns. While white is the most common color, we all know that white and a wedding go well together. They are also available in a number of colors that you can have a look at to see if they fit your wedding decorations any better.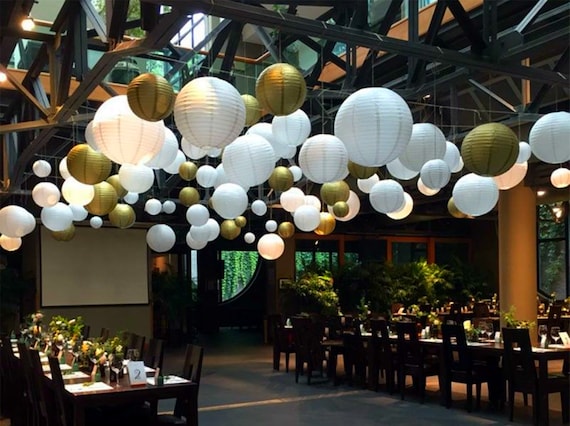 We hope these suggestions have given you food for thought and innovation. These wedding lighting decoration ideas are sure to have a long-lasting effect and how!