6
min read
Weddings are really special occasions for everyone. After the wedding events are over, the whole family feels relieved and tired. Their part is done, but the journey for the married couple has just begun. They feel a new excitement combined with fear for the upcoming life they both have chosen. Everyone wants to begin anything with good vibes and delight, so how come this remains different for married life? To ensure that your married life is filled with delight and happiness, try these first night gift ideas for husband and choose something that resonates with both of you on your first night.
Some First Night Gift Ideas for Husband:
1. Cologne or Perfume
Who doesn't like a good and refreshing mood? Perfumes and cologne do the very same. On your first night with your husband, you can gift them a soothing or refreshing cologne or perfume. Keep in mind not to choose any harsh scent. If you can choose something related to your partner's choice, it would be the cherry on the top.
2. Exotic Chocolates
Sweetness is the best way to show affection. Don't we all know about Chocolate Day as one of the days from Valentine's week? That's how relevant chocolate is for romance. Make sure to preorder exotic chocolates and spend the night sharing talks over chocolaty treats.
3. Wallets, Belts, Tie, or Sunglasses
They sure have their own wardrobe filled with their style of clothing, so you can instead gift them these clothing accessories. These small additions in their wardrobe might add a smile to their face along with the special wedding charm to their personality. One tip for this first night gift idea for husband is that; make sure you are aware of their wardrobe style so that the accessories could match their fashion style. You would want them wearing a funky yellow-colored tie over their tuxedo, or maybe you would? *giggles in Ranveer Singh*
You can also gift Wedding Football related gifts to your husband, read this.
4. Watch
Watches have a special meaning when gifted to someone close to heart. Time is the wealthiest gift one can gift to anyone, and gifting a premium watch with a lovely note might denote the importance they have in your life. Every time they might check the time, they would be reminded of you. So choose a watch that compliments them and be ready to watch their million-dollar smile upon opening it.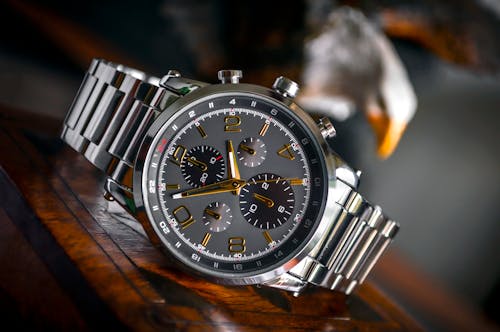 5. Wine, or any other drink
Good wine means good times. Drinking with friends might seem like a fun idea but drinking with your life partner means something at the next level. Drinking wine on the first night, a perfect excuse to spill out all the thoughts and let the night take its own turn. You might be surprised to know a new part of your life partner's personality. Who knew that the man behind suits and cabins was a badminton player and mountain climber in his college? Get ready for a surprise.
6. Grooming Kit
A nice grooming kit is one of the perfect first night gift ideas for husband, especially if he likes hygiene and has a well-groomed personality. Every morning while readying himself, he will find themselves surrounded by your love. Again a suggestion, try to know which brand or kind of grooming products they use in order to prevent wastage. No one likes to see a perfect grooming kit just sitting on the shelf and getting covered in the dust just because you purchased the wrong brand. *facepalm*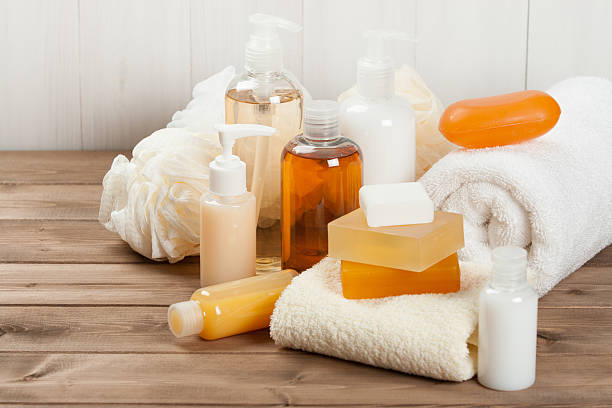 If you feel like you can gift some kurta outfits to your husband, check this out.
7. Plan a surprise Trip or Excursion
This is one of my favorite kinds of first night gift ideas for husband. You might already have a honeymoon plan in place or you might be celebrating your first night at home. If you already are on a honeymoon, I will recommend planning a short trip or excursion out of your hotel room. Reserve a café; take them to a candlelight dinner while your romantic playlist plays in the background.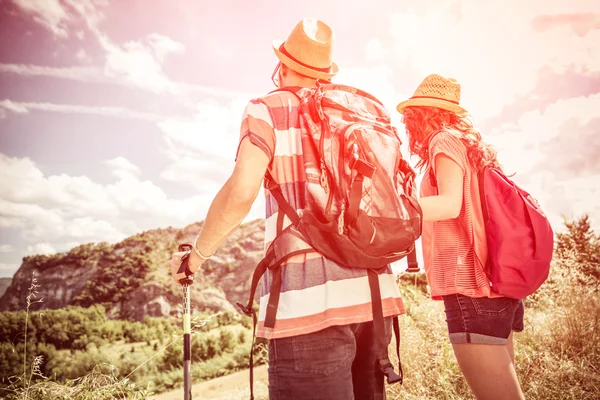 If you are at home, plan a little get away from home with the help of friends or family. It can be a multiple-day but need not be. You can also find some romantic spots in the city and plan a first-night excursion with your hubby. Sounds like a perfect wedding date to me! *wink, wink*
8. A romantic arrangement of the room
If trips and excursions are too much for either of you, you can try something romantic within your room too. You can use nice-smelling candles, incense sticks, dim the lights, light multiple candles, and set the mood to romantic. You can also play light romantic music and bring dinner to bed for both of you. After dinner, you can also do a slow dance to your favorite or romantic music. It's a Vibe! Vibe! Vibe!
Want to gift something before the wedding too? Try these velvet shoe gift ideas.
9. Customized Jewelry
Weddings, especially Indian Weddings, are a magnet for all kinds of jewelry. You might find yourself surrounded by Gold, Silver, Diamond, and Platinum jewelry. Don't get overwhelmed by this, it is a part of our culture. Instead, you can design a piece of customized jewelry for your partner which accommodates their taste and personality. Customize something which they might wear daily. A charm on chain sounds like one of the perfect first night gift ideas for your husband. They could wear them to their work and keep your remembrance closer to their heart. You can order some from Instagram pages, they offer some cool designs which could be further customized.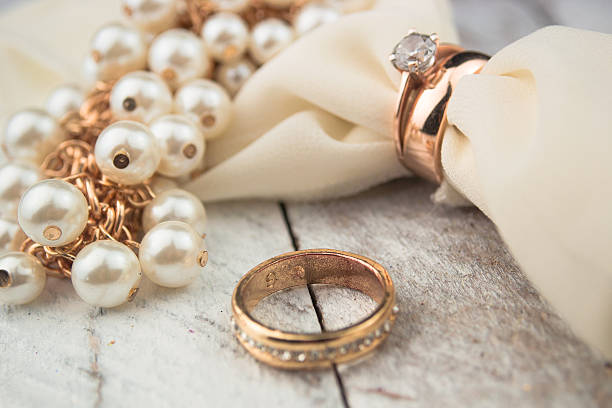 For the Grooms reading this, try these bride gift ideas for your brides.
10. Customized Photo Album or collage
Every Wedding has multiple wedding photographers who capture the whole event ranging from Haldi, mehndi, to the Wedding day and further events as well. There are pre-wedding shoots, wedding photo shoots, Post-wedding photoshoots, and whatnot. Although all these cover the event completely and minutely, it would really mean something special if you used some pictures that you have or could arrange for with friends or family, and turned them into a collage.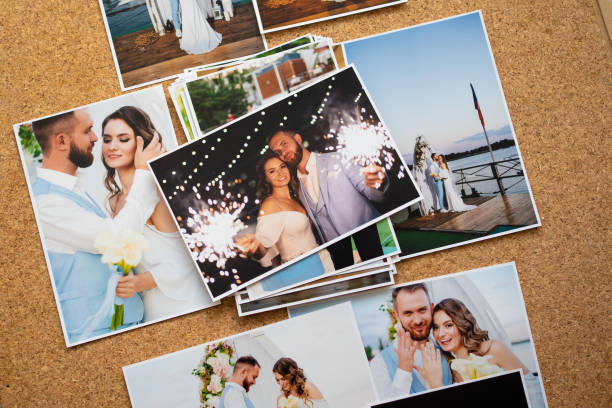 A customized album has its own charm. It doesn't present a picture because it looks good; it presents a picture in front of you because it is special, even if blurred. Giving your partner something that holds meaning more than aesthetic pleasure will bond you two together in your married journey. You can include small notes on the back of the photographs to denote the importance of that moment in your life. If you have pictures of you two from before the marriage ceremonies, then include them too. Married life is a new phase of your life but you cannot ignore the past that brought you two together.
And that's all folks!
So, those were some of the first night gift ideas for husband. I hope you enjoyed reading it and found something helpful in the process. You can add your unique story or gift that made your life partner giddy with happiness on your first wedding night in the comments section. And to all the newlyweds and soon-to-be-married couple, Happy Married Life. Hope you find some first night gift ideas for husband.