7
min read
Greek weddings are beautiful and they have the whole rustic feel to them. Greek wedding ideas are the best themes for Haldi and Mehendi parties. They have the subtlety and glamour that is required for beautiful ceremonies. If you are a lover of Greek mythology or Greek architecture or greek rituals, greek wedding ceremonies are the best theme to choose. Here are some topics we will be covering for this blog.
Decoration Greek Wedding Ideas
Greek Style Food and Cake
Dressup Ideas for Greek Wedding
Greek Style Party Favors
Let's look at the best greek wedding ideas for your rustic greek style wedding.
White Decoration Greek Wedding Ideas

Indian wedding decorations are known for their popping vibrant colors. But, greek wedding decor has a more subtle and more specifically white decoration. Now if you think white color decorations are plain and boring. To help you clear this preconceived notion of greek wedding decorations we have some spectacular decor ideas. Moreover, you might have been attracted to greek wedding traditions when you started out but now you are going to fall in love with the beauty of it all. These decoration ideas mix all the gorgeous elements of Greek weddings and incorporate them into the best Indian wedding ideas. The flower decoration is lovely.                                         

Stefana Crowns Greek Wedding Ideas

The greeks have a tradition of placing a delicate, white crown on top of the groom and bride's head. This tradition originated in the 11th century and is still one of the most important Greek wedding rituals. Even if you don't want to go for crowns because it's a greek ceremony you should go for it because they are so damn beautiful. The crowns are usually either golden crowns or go might even go for over branch crowns. This Greek wedding ritual makes it the perfect Mehendi or Haldi theme. The crown would go perfectly with your Haldi jewellery sets and even floral jewellery.

                                    

White and Blue Wedding Decor Add Ons

White decorations at the wedding are superb but adding a rustic blue touch to it would be a cherry on top of all the greatness. Because Greece is popular for its white and blue architecture, blue would be the best choice of color for the wedding decorations. Mix and match these two simple and classic colors in your wedding. This combination is fresh and pretty and amazing for a Haldi and Mehendi theme. You can have many decorative pieces, cushions, furniture, tableware, and table decoration to use for your wedding.                                                                                           

Greek Sculptures and Columns

What is a greek wedding without the sculptures and infamous greek pillars? Your Greek wedding decoration with ancient-looking sculptures and stone pillars resembling the ruins of the Acropolis of Athens. Finding fake statues and pillars that are cheaper and easier to use. But, they are going to give you the same effect you want for your wedding.

                                    

Greek Wedding Witness Pin Ideas

Witness pins are a greek wedding tradition and it is among the essential greek wedding ideas. Once a Greek wedding ceremony is complete, the guests are often handed out a tiny lapel pin with a small ribbon. These are like really fun lapel pins. So now you can give all your wedding guests something to remember the greek style event by. The Greek wedding ideas can use colors like pink, white and blue. This is meant to symbolize the sacrament the guests were witness to.                                                     

Greek Wedding Ideas Dressup

Dress up is a huge part of making the greek wedding theme a success. Greek weddings are quite orthodox and they need traditional dressing. You can mention a white theme or a blue one or some other somber dress code on the invitation. Greeks love a formal look. So guys could go with subtle color suits and girls with dresses. Furthermore, if ladies want to wear pants, a dressy pantsuit would be exclusive. Coming to the bride and groom, they can either go with the traditional greek wedding attire with dresses and gowns and suits and tuxedos or you can add a little indian touch to it beautiful sarees and white lehengas with superb sherwanis. 


"Dollar/Rupees" Dance Wedding Ideas

A traditional Greek wedding dollar dance is something quite similar to what we Indians do in a baraat. We can change a dollar dance to a rupee dance. This is a playful dance where the guests reward the newlywed couple by tossing dollar bills onto the dance floor. Some even pin the dollars onto the couple's attire. It's definitely optional for guests, but rather a fun, symbolic way to congratulate the couple. This one doesn't have to be after the wedding it can be at the haldi or mehendi ceremony.

              

 Special Greek Food Counter

When everything is according to greek wedding ideas why not the food counter. Greek cuisine has infiltrated many restaurants and kitchens around the world and in India. Include some delicious Greek dishes in your wedding menu. Adding Greek salads, Moussaka, Taramasalata, Dolmades, and grilled meat to fresh fish you will find a huge variety of dishes. It will surely exceed your guests' expectations.

Greek Theme Wedding Cake Ideas

Greek theme wedding cake is vital for your greek wedding decoration. In a list of superb greek wedding ideas here are some inspirations. You can have cakes which resemble the great ancient architecture of Greece. You can even have olive green or golden crown decorations. Having Greece themed wedding is a delight but when you get to incorporate all the history and class of the ancient greek culture it makes the theme an impeccable one.   


Party Favour Ideas for Greek Wedding

Party favors are an important part of Indian as well as Greek traditions. This makes it important for you to get this detail right. Greek weddings usually go for traditional hand-knitted pouches. They traditionally contain Jordan almonds. You can add or change the party favor but do make sure that the packing is appealing. You can also have an evil eye charm for good luck as a decorative piece. 
11. Smashing Plates Greek Ideas
This might be the most popular and the most talked-about Greek ritual. Smashing plates is quite a dangerous ritual but it is believed to bring a lot of good luck. This is a very Hollywood thing to do. Even some Hindi serials have had spectacular greek weddings. Please be careful with this ritual as it has been deemed very dangerous.

12. Incorporating Traditional Greek Elements
Incorporating traditional Greek features into your wedding, such as Greek music, food, and dance, can help make the occasion feel authentic and unforgettable. You may, for example, have a live Greek band or DJ, serve classic Greek cuisine like moussaka, souvlaki, or spanakopita, and incorporate Greek line dances like the kalamatianos or syrtos.
13. Choose A Venue With A Mediterranean Vibe
Choose a location with a Mediterranean feel, such as a shoreline, a vineyard, or a Greek-style home. If you are unable to visit Greece, seek for locations with Greek-inspired architecture, such as columns, marble floors, and white facades.
14. Incorporating Traditional Greek Wedding Favors
Jordan almonds wrapped in tulle or little bottles of olive oil or honey are popular Greek wedding favours. Small presents with classic Greek symbols, such as the Greek eye or the infinity symbol, can also be considered.
15. Emphasize the religious aspect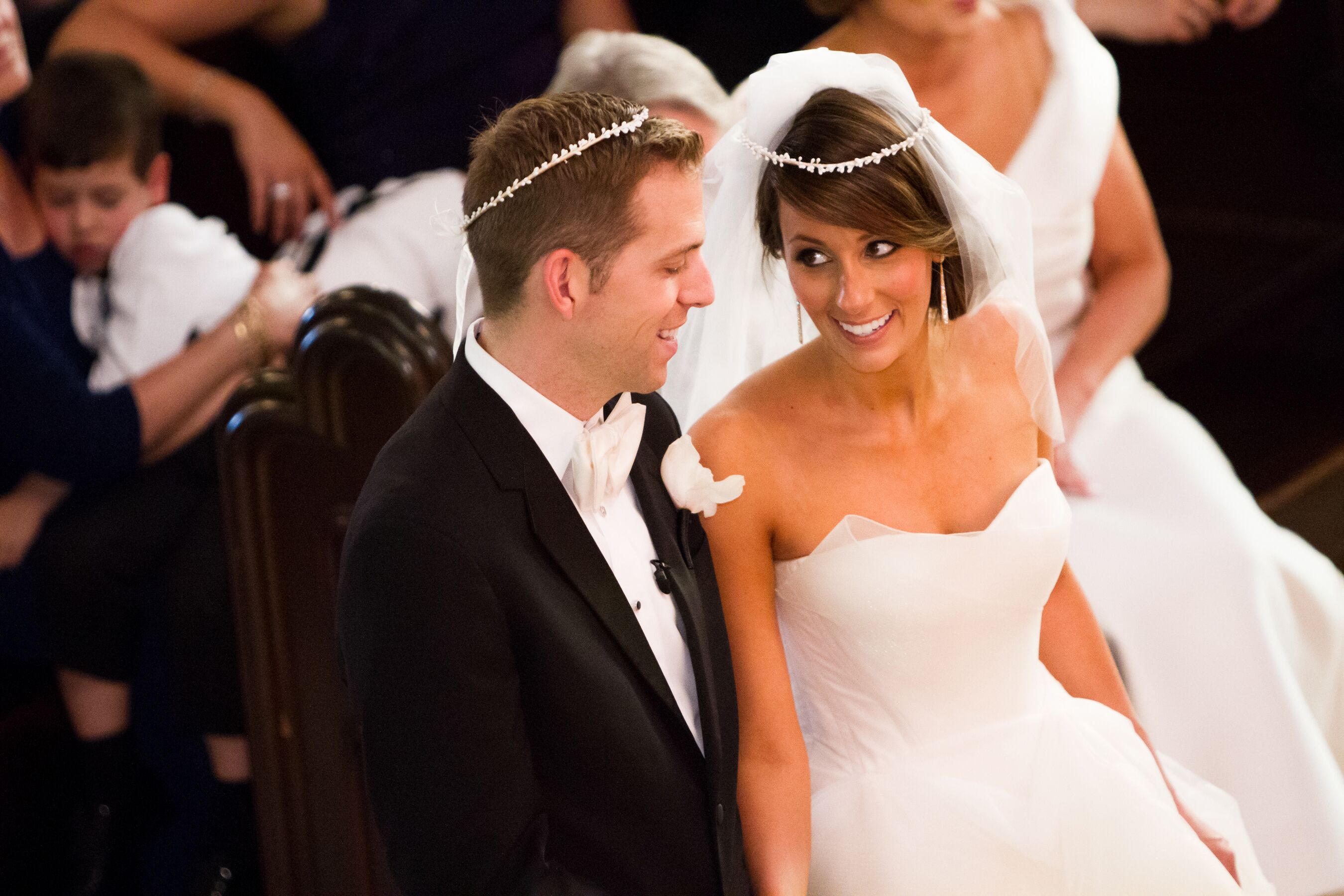 Greek Orthodox weddings are steeped in religious traditions and rituals. If you're having a Greek Orthodox ceremony, make sure to incorporate the traditional elements such as the stefana (the wedding crowns) and the sacramental wine and bread.
Follow us on our insta handle for more updates.